PRODUCTION
High quality products
We offer all our customers the most high-quality products in accordance with globally recognised standards.
Our extensive range of synthetic base fabrics are produced in our wholly owned knitting division, following the latest technological advances in the industry. Dyeing and finishing is under the secure management of our quality control systems resulting in a high level of accuracy and consistency.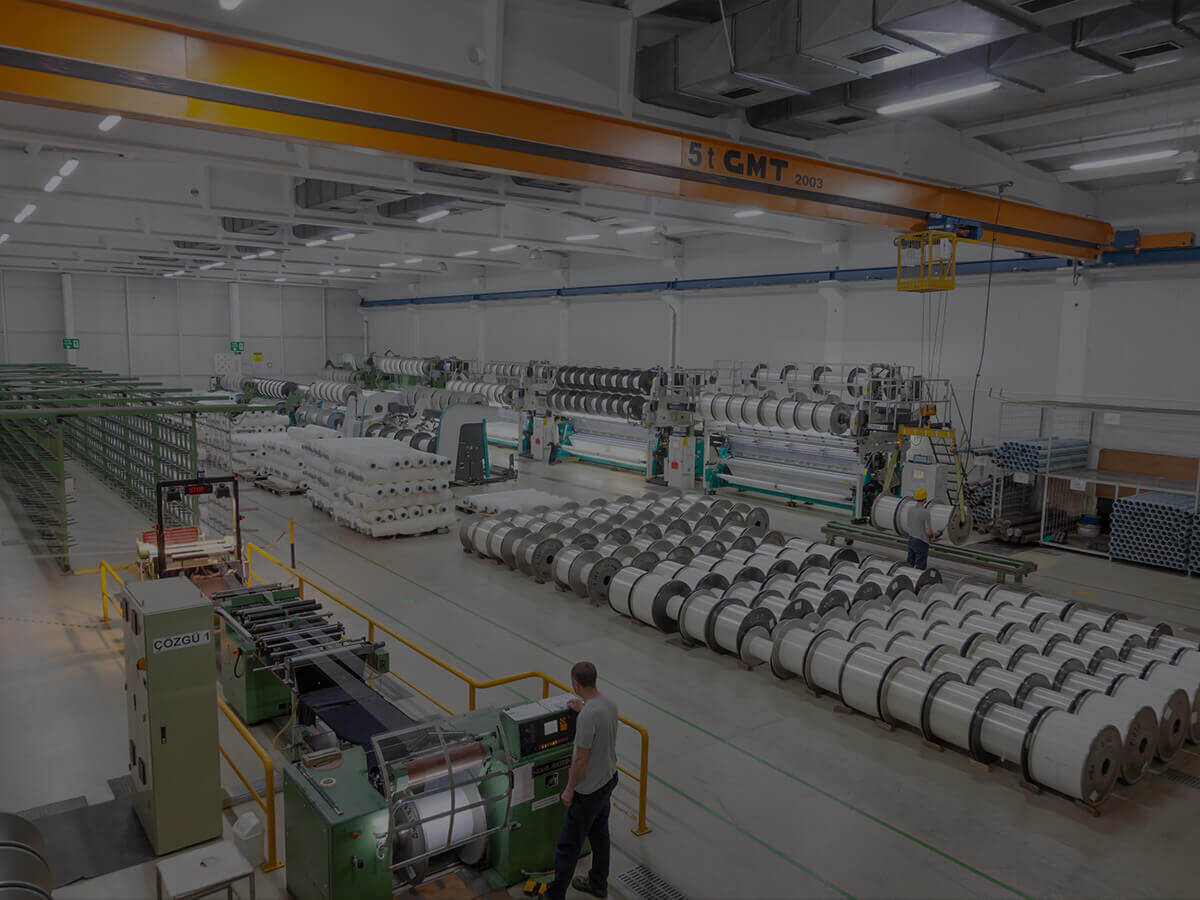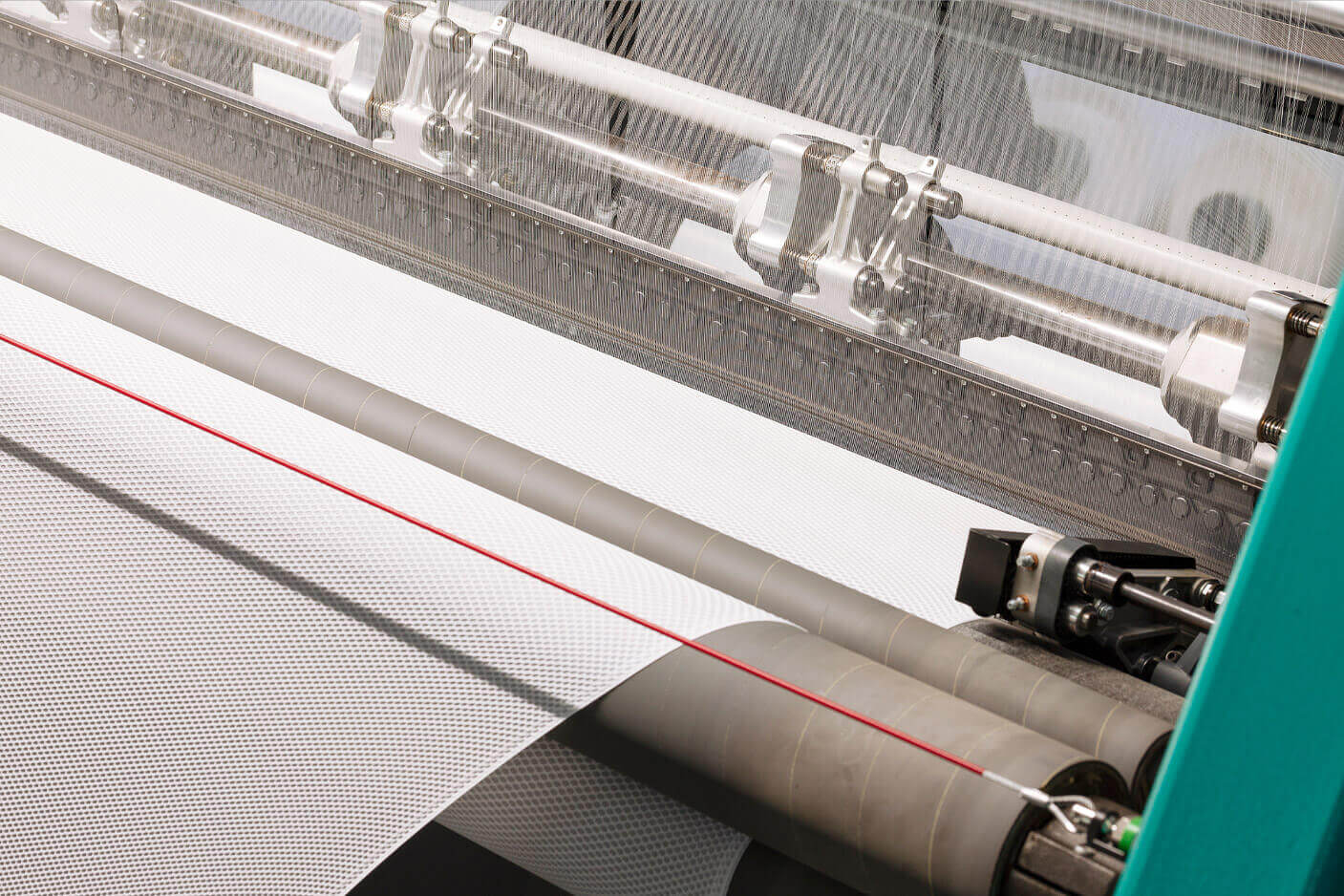 KNITTING
CIRCULAR KNITTING & WARP KNITTING
We have an average monthly knitting capacity of 400 tons, and we control and produce a broad range of technical fabrications. We achieve this with 25 circular knitting machines and 9 warp knitting machines in-house, along with the added support of our business partners' knitting organisations.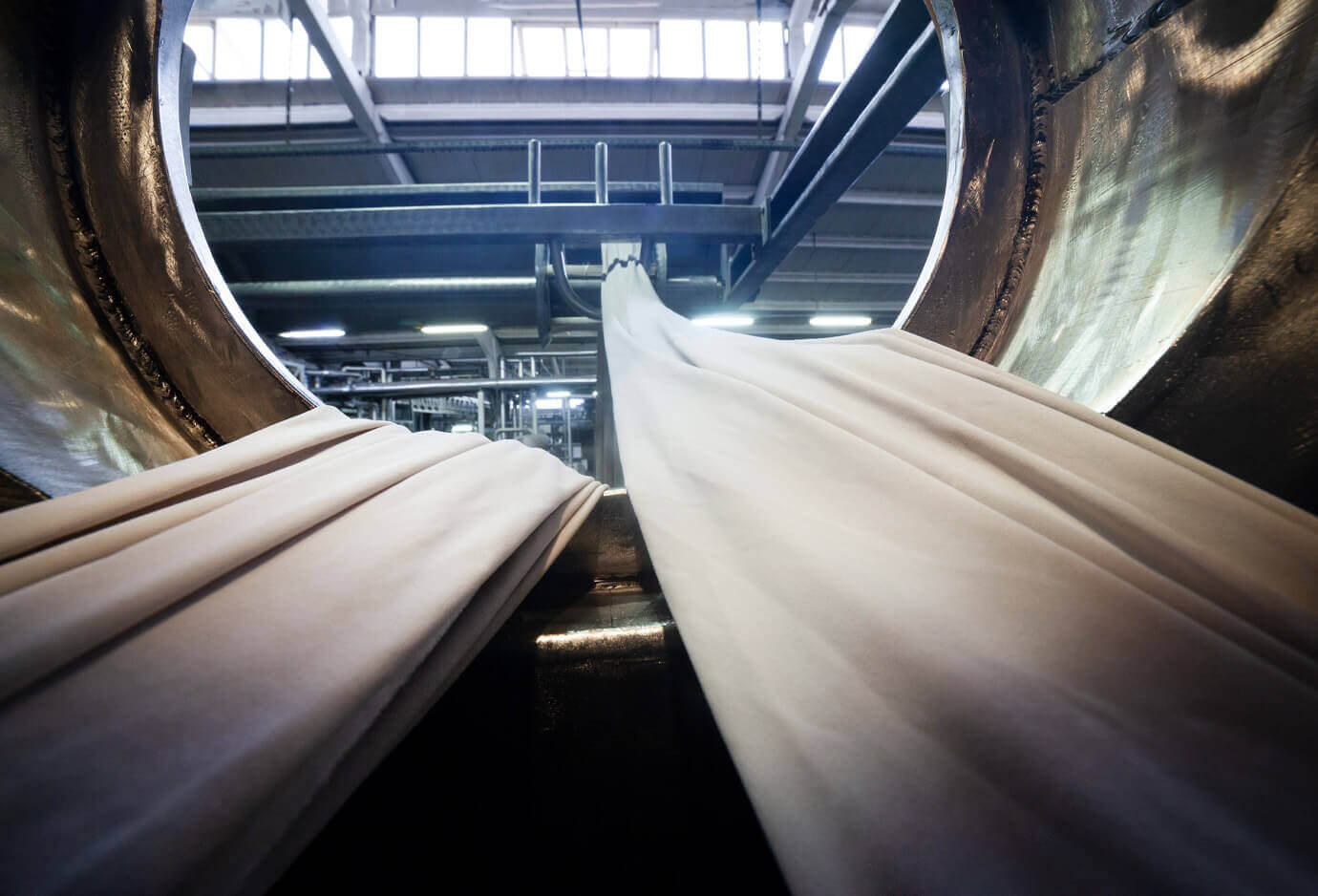 DYEHOUSE
Our dyehouse facilities are extensive, supplying finished products to a global client base and with a consistency of quality achieved through the application of the newest technologically advanced machine set ups.